This semester as I have had the opportunity to learn more about studio lighting and how everything works in the studio, I've really come to appreciate well done portrait lighting. I've learned all about short-lighting and how it is most flattering. For my final portfolio I was required to have two portraits, both with short-lighting. The first had to be a 3/4 to full body length, casual posing, with a 4:1 ratio of lighting. This one was really fun to shoot. It's amazing how much more efficient I am at setting up the lights and knowing what I'm doing compared to the beginning of the semester. It makes it that much more fun! So here is my lovely model: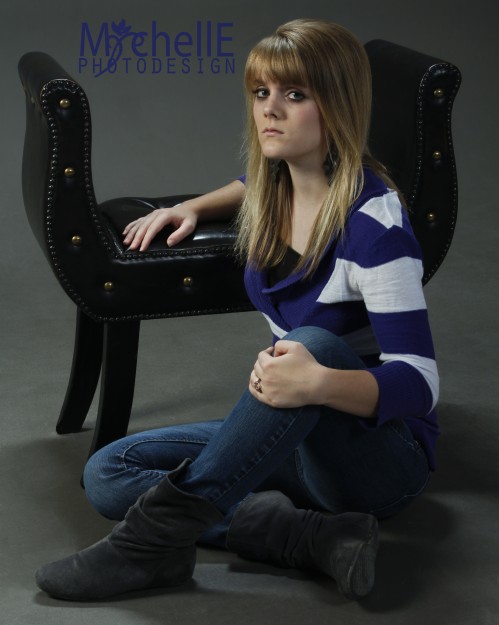 For the second portrait I was required to do a formal head-shot. Also with short lighting and a 4:1 ratio. I love how the lighting on this one turned out. Nice and soft, with a neutral glow to it. Isn't she beautiful?
Two different backgrounds, different props, slightly different lighting, and two beautiful girls. Makes for a great portfolio.